World Mental Health Day 2021: Why Does It Matter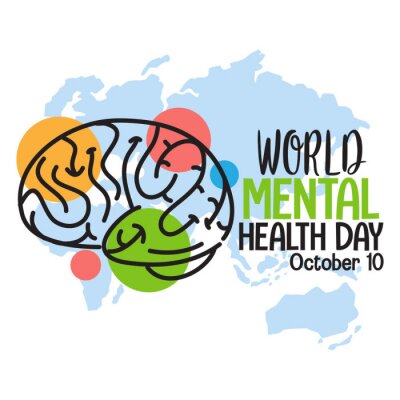 The phenomenon of mental health wasn't well-known in the past. But as we progressed in science and technology, we came to know mental health is real — and we can take measures to improve it.
In 2021, we need mental health awareness more than ever, mainly due to the effects of COVID-19. When the pandemic hit us hard at the end of 2019, our lives changed forever. No one had seen such a negative surge in health and employment before. Many people lost their precious lives; others lost their income sources.
Needless to say, we are still struggling to come out of the adverse effects of the pandemic — and World Mental Health Day 2021 is here to help. World Mental Health Day was first observed on the 10th of October in 1992, when the Deputy Secretary-General of the World Federation for Mental Health, Richard Hunter, came up with the idea of a day where people could share mental health resources.
Here are a few reasons why World Mental Health Day matters.
Mental health issues are rising
The number of people suffering from mental health disorders is increasing rapidly. Most of the people who suffer from mental health, are from disadvantaged and rural communities, who don't have access to mental therapy when they need it. This is where Telemedicine / Telehealth has a play. World Mental Health Day raises awareness about the matter and exposes people to the importance of mental health.
Sufferers often face discrimination
Those who suffer from mental health disorders often find it hard to share their emotional state with others. Even when they're working, they can't communicate their problems to the administration. As a result, they may face discrimination for performing underwhelmingly. World Mental Health Day helps the sufferers be more open about their mental state, and actively seek help when they need it.
COVID-19 is causing adverse effects
As mentioned earlier, the pandemic has been a serious threat to human lives in various aspects. Even though vaccines are out and the world is gradually returning to its "normal" state, we still haven't completely grown out of the problem. People are still facing issues due to lack of employment, which is causing stress and other mental health problems. World Mental Health Day will raise awareness about the importance of mental health, and encourage sufferers to look for help when they're on the verge of burnout.
The bottom line
World Mental Health Day will be observed on the 10th of October this year, just like it has been for the past 25+ years. It's a great opportunity for you to participate in raising awareness and develop ways to cope and keep yourself "mentally well".
Top 4 reasons why "peanuts" may be good for you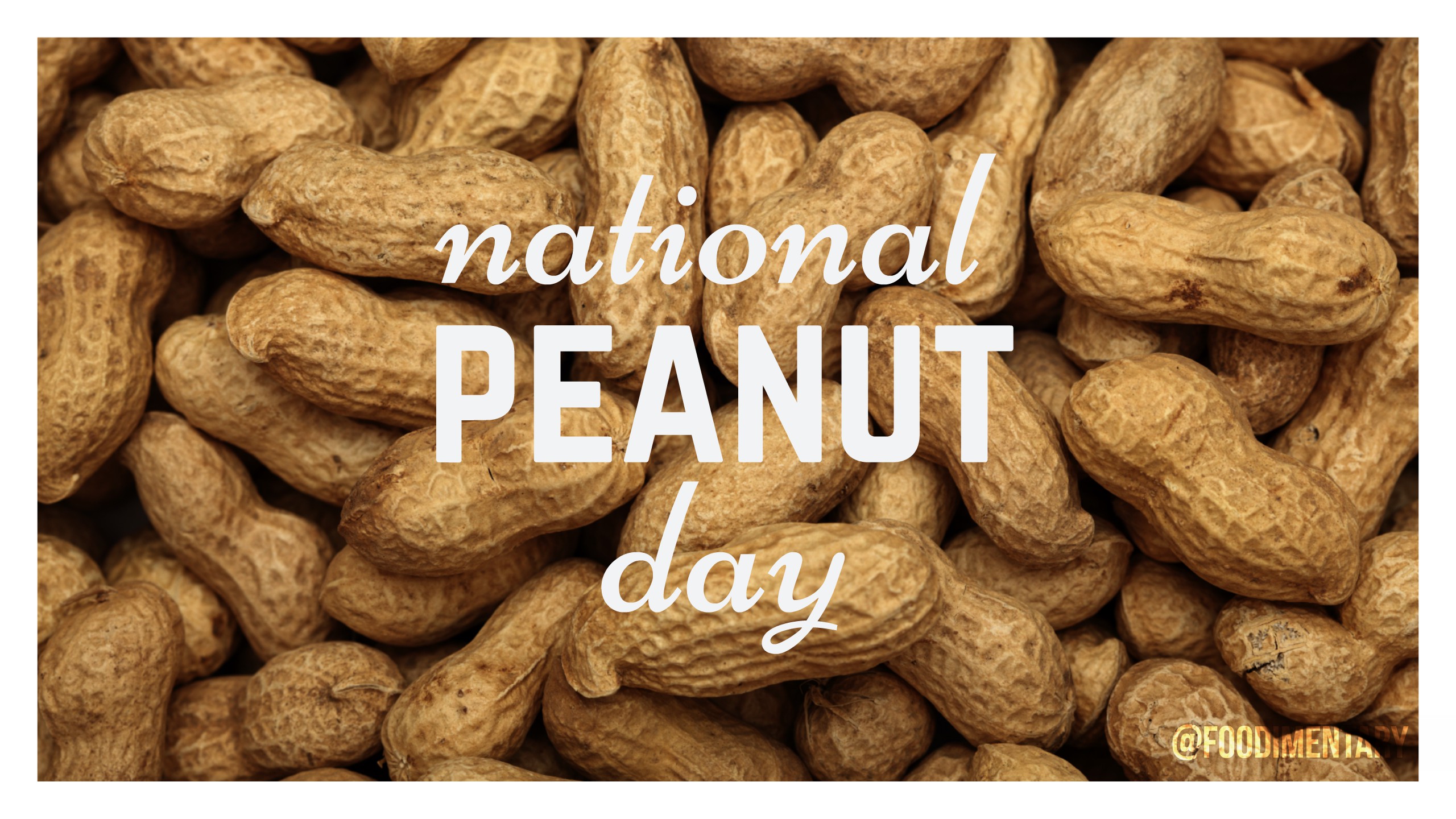 You may be thinking…how can consuming peanuts be a good thing? Well, here we unravel the benefits that peanuts have on the human body.
#1 Peanuts and Health Benefits
Most people believe that peanuts do not have any nutritional value like almonds or walnuts. However, most people do not know that consuming peanuts can provide the same health benefits as other expensive nuts.
 #2 Peanuts can help with weight loss
Peanuts fall under high protein food items. Food with protein makes you feel full while involving fewer calories. Including a moderate number of peanuts in your diet plan can help you not gain weight fast.
#3 Peanuts = healthier heart
These nuts are beneficial as they help prevent heart diseases. Consuming peanuts can lower down cholesterol levels and reduce the risk of heart strokes.
#4 Increase your fiber intake
Peanuts are a great source of dietary fiber. If you consume 100 grams of peanuts, you are ingesting 8.5 grams of fiber in your body. Health instructors suggest 34 grams of fiber intake for males and 28 grams for females.
 What all these things tell us is that peanuts are a healthy nutrient that can help lower the chances of obesity, stroke, diabetes, etc., leading to a longer and happier life.
EACH AND EVERY PERSON WHO WORKS HARD, DESERVES A BREAK TODAY.
HAPPY LABOR DAY TO ALL!
GASTROPARESIS

(GP) AWARENESS MONTH
Gastric motility disorders are gastrointestinal conditions that affect the body's ability to digest food normally. A number of conditions fall into this category, including gastroparesis.
Gastroparesis literally means paralyzed stomach. It is one of the most severe and complicated gastric motility disorders. Gastroparesis can be caused by a number of factors and is commonly seen in the diabetic population; however, often the cause is unknown. It is more prominent among females than males.
Approximately 1 in 25 Americans, including children, suffers from gastroparesis. In some instances, it appears for a brief time and goes away on its own or improves with treatment. Many cases are refractory and do not respond well to treatment.
Gastroparesis is complicated to treat and treatment options are limited. There are few medications available, mostly geared towards symptom control rather than dealing with the underlying problem. For this reason, they are often ineffective.
Additional treatment options include diet changes, certain surgical procedures and, in severe cases, nutritional support through feeding tubes or IV nutrition.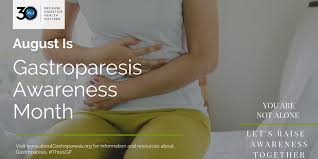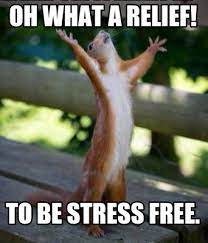 "Run, do some yoga, punch a bag at the gym," advises Charles Goodstein, MD, clinical professor of psychiatry at New York University School of Medicine in New York City and president of the Psychoanalytic Association of New York. Exercise is a way to manage stress that doesn't have to add to your financial woes. For example, a 20-minute walk or jog around your block can yield up to 12 hours of improved mood. The main thing is to find a physical activity that you enjoy, whether it's dancing or fly fishing.
Spending time with friends and family who give you a sense of belonging, purpose, and fun may provide all the stress relief you need.
Dedicating a period of time every day to write about a situation that is bothering you may reduce tension and give you stress relief for the rest of the day. Keeping a journal can also help you solve problems or find positive angles amongst the stressors.
Laughter really is the best medicine. It is proven to lower tension, and at the same time, improves blood flow and the health of your heart. Rent a funny movie or hang out with that wannabe-comedian pal, and forget about your worries for a while.
Take care of yourself. When tension spikes, it can be tempting to put yourself last — but prioritizing healthy eating, physical activity, relationships, and sleep is necessary if you want to avoid making your stress worse.
Get some fresh air. If you are cooped up inside all day, take a few minutes to get outside and see the sun. A little time in the great outdoors can improve your mood and help you relax.
Be kind to yourself. Think about positive affirmations daily. Thinking negative thoughts only makes you feel bad and will increase stress. Tell yourself you are doing a good job, and believe it!
Practice deep breathing and meditation exercises daily, and when you feel tension rising.
Be thankful. Showing thanks for your family, friends, and loved ones and being thankful for the positive aspects of your life has a calming affect. Not only does it give you perspective, it makes other people feel good, too.
Make a change. Sometimes the best way to obtain stress relief is to remove your source of tension. "For example, if you are in a job working at a certain pace in an environment that is objectively painful because of your boss, coworkers, and so on, and you're doing it because you can earn 10 percent more money than doing something else, you could calculate that you might be better off doing something else," says Dr. Goodstein.