July is UV Safety Awareness Month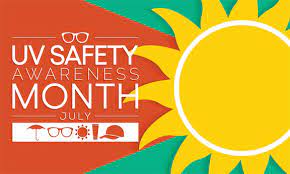 Now that Summer is here, it's important to recognize the opportunity that July is UV Safety Awareness Month!
Everyone enjoys soaking in the warm summer sun, but protecting your skin and eyes from the sun's harmful rays is essential.
UV-A and UV-B radiation are emitted by the sun. Your skin and eyes can be harmed by either kind.
UV-B rays have short wavelengths that only enter your skin's outer layer, whereas UV-A rays have longer wavelengths that might reach your skin's inner layer.
Everyone may safely enjoy the sun and the outdoors by becoming aware of the dangers of excessive sun exposure and taking the proper steps to shield you and your family from UV radiation.
The following are some negative effects of unprotected sun exposure:
Lead to eyesight issues and eye damage;
Suppress the immune system;
Accelerate the aging process of the skin;
Cause skin cancer.
Thankfully, there are steps you may take to reduce the danger associated with UV exposure.
Cover Up: You can partially protect your skin from the damaging effects of UV radiation exposure by wearing a hat, ideally one with a wide brim. Long-sleeved shirts, slacks, caps, and sunglasses – for eye protection – are examples of appropriate attire.
Stay in the Shade: Midday is when the sun's rays are the strongest. You can further shield your skin by being in the shade from 10 am to 4 pm. Even in the winter or on gloomy days, the sun can still harm your skin. It is crucial to maintain your protection all throughout the year because of this.
Pick the Proper Sunscreen: This is crucial. According to the new sunscreen labeling standards from the U.S. Food and Drug Administration (FDA), your sunscreen should have a sun protection factor (SPF) of at least 15, to shield you from both UV-A and UV-B rays.
Use the Correct Amount of Sunscreen: Most people only use 25 to 50 percent of the amount of sunscreen that is advised, according to the National Council on Skin Cancer Prevention. Applying sunscreen every two hours when outside in the sun should be at least one ounce (a palmful). Even though the sunscreen is waterproof, you should still reapply it more frequently if you are swimming or perspiring.
You and your loved ones can enjoy the sun by taking the necessary precautions and paying attention to our advice. Talk to your healthcare professional if you experience any issues after being in the sun.
Enjoy the outdoors this summer, but keep in mind to guard your skin and eyes!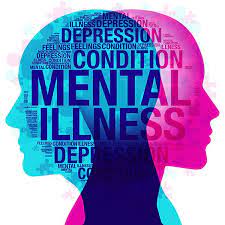 Trauma and its effects on the physical, emotional, and mental well-being of children, families, and communities are highlighted during Mental Health Month. In 1949, Mental Health Month was founded to raise awareness of the importance of mental health and wellness in the lives of Americans, as well as to honor those who have recovered from mental illness. Mental health is critical to one's total well-being. Prevention works, treatment works, and persons with mental illnesses can recover and live full and productive lives.
Over the last two decades, the Substance Abuse and Mental Health Services Administration, as well as others within the Department of Health and Human Services, the public health community, and the general public, have worked to raise awareness about the importance of understanding both prevention and treatment of mental health problems. These efforts have made a huge difference in the lives of persons suffering from mental diseases.
The following are examples of successful campaigns that have raised awareness about the importance of mental health and promoted acceptance, support, prevention, and recovery from mental illnesses:
By 2016, the Affordable Care Act will have covered nearly 30 million Americans, with an estimated 11 million of these newly eligible beneficiaries needing substance abuse and/or mental health services.
The Community Mental Health Services Block Grant helps states and territories implement plans to deliver comprehensive community-based mental health services and evidence-based approaches to adults with significant mental illnesses and children with major emotional disturbances.
Through more fair insurance coverage, the Mental Health Parity and Addiction Equity Act of 2008 reduces unequal health treatment and promotes access to much-needed mental health and substance use disorder treatment.
The Garrett Lee Smith State/Tribal Suicide Prevention Program promotes collaboration between government agencies and the private sector in the development, implementation, and evaluation of youth suicide prevention and early intervention plans among youth-serving institutions like schools, educational institutions, juvenile justice systems, substance abuse programs, primary care, mental health programs, foster care systems, and other organizations.
Mental Health Month provides us with an excellent opportunity to recognize the amazing progress our country has achieved in promoting mental health and boosting public awareness of good services and support.
Five (Realistic) Ways to Eat Healthy This Month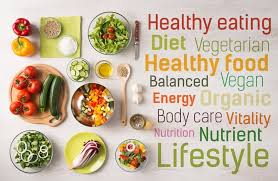 Healthy eating doesn't have to be overly complicated. If you feel overwhelmed by all the conflicting nutrition and diet advice out there, you're not alone. It seems that for every expert who tells you a certain food is good for you, you'll find another saying exactly the opposite. The truth is that while some specific foods or nutrients have been shown to have a beneficial effect on mood, it's your overall dietary pattern that is most important. The cornerstone of a healthy diet should be to replace processed food with real food whenever possible. Eating food that is as close as possible to the way nature made it can make a huge difference to the way you think, look, and feel.
Go, go, H2O!
We all know drinking water helps in nearly every aspect of wellness, but drinking the recommended amount of water per day can be tough. Electrolyte additives offer the same, if not better benefits than drinking six or more glasses of water a day would.
Choose food over supplements
Though there are some who sincerely lack certain vitamins and minerals that can't be achieved through diet alone, most of the good things our bodies need come from food — not store-bought supplements. Research shows that certain supplements haven't been tested to meet many purity and safety standards, making them unreliable sources of nutrition.
Opt for color
When in doubt, throw some color on your plate — natural color, that is. Bright greens from crunchy vegetables or vibrant reds from tangy fruit will not only make your meal Instagram-worthy, but they'll also give you a healthy boost.
Pack your lunch
Avoiding typical restaurant or fast-food grease may seem obvious, but according to Harvard Health Publishing, even more, important than that is the ability to control portion sizes when you pack your own lunch. Try something fun like a DIY Bento box!
Shop the perimeter
Shopping a supermarket's outside aisles ensures that you're getting healthy alternatives to processed foods like produce, meat, and dairy. When you move inward, most, if not all, of the products contain unnecessary additives and sugar.
WHY NATIONAL NUTRITION MONTH IS IMPORTANT
It's an excuse to reset
We hope you're still crushing your wellness-related New Year's resolutions! For the rest of us, this month gives us an opportunity to reflect inward and make tangible changes to our diets or workout regimens. It could be as simple as adding another veggie or fruit to every meal.
We'll look (and feel) better
When we eat real, nourishing foods, we're getting a wealth of vitamins and minerals that support not only healthy internal function, but give skin, hair, and nails an extra glow. Look good, feel good.
It fosters a community
From yoga classes to sustainable farming workshops, the opportunities to celebrate this month are endless in cities all across the country.
March is National Kidney Month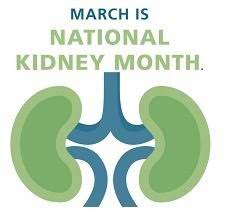 It's estimated that Chronic Kidney Disease (CKD) affects over 37 million people in the United States. CKD affects 9 out of 10 people and kidney disease is more likely to develop in those who have diabetes or high blood pressure.
The National Kidney Foundation is the leading organization in the U.S. dedicated to the awareness, prevention, and treatment of kidney disease. For more information, visit www.kidney.org.
NIDDK is building paths to better kidney care
The work of the National Institute of Diabetes and Digestive and Kidney Diseases (NIDDK) is altering how we think about, treat, and prevent kidney disease. To deliver improved kidney care, researchers are exploring beyond a one-size-fits-all strategy by identifying innovative medicines tailored to each person's illness type, environment, and lifestyle.
Follow these 5 simple steps to help protect your kidneys:
Get tested! If you have diabetes, high blood pressure, are over 60 or have a family history of renal failure, ask your doctor for an ACR urine test or a GFR blood test once a year. Visit kidney.org/KEEPHealthy to get a free kidney screening through the National Kidney Foundation's KEEP Healthy program.
Reduce NSAIDs. NSAIDs (nonsteroidal anti-inflammatory drugs) and other over-the-counter pain relievers may help with aches and pains, but they might affect your kidneys, especially if you already have renal disease. Reduce the number of NSAIDs you take on a regular basis and never exceed the specified dosage.
Cut the Processed Foods. Processed foods are high in sodium, nitrates, and phosphates, all of which have been related to cancer, heart disease, and renal disease. To help you develop good eating habits, try following the DASH diet.
Exercise Regularly. When you work out, your kidneys appreciate it. Regular exercise helps to maintain the health of your bones, muscles, blood vessels, heart, and kidneys. Getting active for at least 30 minutes a day can also help you manage your blood pressure and blood sugar levels, both of which are important for kidney health.
Control Blood Pressure and Diabetes. The primary causes of kidney disease and kidney failure are high blood pressure and diabetes. Kidney disease can be slowed down by managing excessive blood pressure and maintaining rigorous blood sugar control. If you're having difficulties controlling your diabetes or blood pressure, talk to your doctor.
February is Children's Dental Health Awareness Month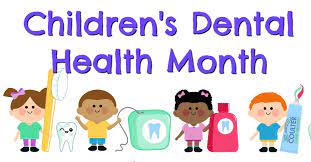 What is National Children's Dental Health Month?
On February 8, 1949, the American Dental Association (ADA) established Children's Dental Health Day. In 1981, it was expanded to a month-long event. Children's dental health is still promoted throughout February during National Children's Dental Health Month (NCDHM), 40 years later. It is critical for our community to recognize children's oral health and to raise awareness for key critical issues surrounding it.
Why is Children's Dental Health Month Important?
NCDHM emphasizes the importance of instilling good oral habits in children at a young age in order to ensure a lifetime of healthy smiles. This month and throughout the year, parents or caregivers are critical in promoting children's dental health. Working with dental specialists on specific issues to help children's dental health, such as:
Tooth decay
Getting your child familiar with their dentist's office
Preventing crowded teeth
Healthy gums in later years
You will have a happier and healthier mouth by practicing regular oral hygiene and by visiting the dentist at least twice a year for an oral checkup and professional cleanings. Creating a strong foundation for your child early in life will set them up for future success.
Schedule an Appointment
One of the best ways to honor February's theme is to schedule a dental visit. The more time kids spend with their dentists, the more relaxed they will be throughout their lives while visiting the dentist. Children are urged to receive routine cleanings every six months. If you make an appointment in February, your child's second appointment will be right before school starts in August.
Buy New Toothbrushes
Toothbrushes should be replaced every three to four months since ragged bristles reduce their efficiency. Allow kids to choose toothbrushes with their favorite characters and toothpaste that they enjoy to get them excited about their normal hygiene regimen. NCDHM is a wonderful opportunity to replace old toothbrushes with new ones.
Check on Their Brushing Technique
Take time this month to check in on your children's brushing habits if they brush their teeth unattended. Keeping in touch with your children and providing them with useful hints and ideas will assist to maintain their teeth looking fantastic and healthy.
 National Children's Dental Health Month is a terrific opportunity for you and your family to learn about and promote proper oral hygiene habits. Keep up with checkups, buy new toothbrushes for the whole family, and make sure your child knows how to brush their teeth properly. Your entire family will be aware of the significance of oral health to their overall health.
January is Cervical Cancer Month Awareness Month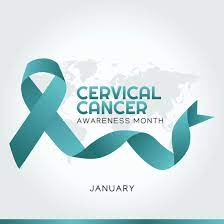 January is Cervical Cancer Awareness Month, which is an excellent time to discuss how human papillomavirus (HPV) immunizations might help prevent cancer. Cervical cancer used to be the main cause of cancer death in American Women. Cervical cancer is now the most preventable of all female cancers, thanks to cervical cancer screening and HPV vaccination. HPV is now infecting 79 million people, the majority of whom are in their late teens and early twenties, with an additional 14 million expected to be infected each year–a compelling reason to protect preteens and teens early through vaccination.
HPV vaccine is recommended for 11- and 12-year-old girls and boys, as well as young women ages 13 to 26. According to the Centers for Disease Control and Prevention (CDC), only 57% of adolescent girls and 35% of adolescent boys have taken the first dose of the three-dose HPV vaccination regimen. Those who have not been fully vaccinated are nonetheless at risk of HPV-related malignancies.
Increased HPV vaccination rates are a public health goal, and healthcare providers (HCPs) play an important role. Many materials are available from the National Foundation for Infectious Diseases (NFID), to assist HCPs in increasing immunization rates in their practices.
According to the CDC, boosting HPV vaccination rates from current levels to 80% would prevent an additional 53,000 cervical cancer cases in girls aged 12 and under in the United States over the course of their lives.
Help prevent Cervical cancer by spreading the word and getting more people vaccinated!
December is Safe Toys and Gifts Month Awareness Month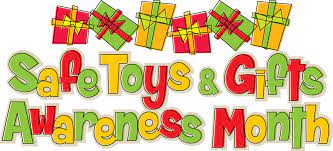 When it comes to toys and gifts, it's important to consider the products' safety and age range, especially if you have young kids around.
December has been designated as Safe Toys and Gifts Awareness Month in the United States by the Prevent Blindness America Organization. This organization advises everyone to think about whether the toys they want to present are appropriate for the age, individual skills, and talents of the kid who will receive them, especially for newborns and children under the age of three.
Here are nine tips and suggestions for selecting safe toys for children of all ages this Christmas season (and beyond):
Before buying a toy, inspect it thoroughly. Those that fire or have components that fly off should be avoided. Additionally, the toy should not have any sharp edges or points, and it should be strong enough to absorb contact without breaking, crushing, or easily be separated.
Consider toys that appeal to multiple senses such as sound, movement, and texture; consider interactive toys that allow kids to play with others, and consider the size of the toy and the posture a child would need to be in to play with it when purchasing toys for children with special needs.
Inspect toys that your child has received carefully. Before permitting them to be played with, make sure they're at the right age, ability level, and developmental stage.
Look for labels that state that the toys have undergone a safety examination – "ATSM" indicates that the toy has satisfied the American Society for Testing and Materials' criteria.
Protective gear should always be included with sports equipment gifts (i.e., gifting a helmet along with the skateboard)
To keep your children safe from lead in toys, educate yourself about lead poisoning, symptoms, and which toys have been recalled; be aware that older toys are more likely to contain lead in the paint; have your children wash their hands frequently, and call your doctor if you suspect your child has been exposed to lead. For more information, go to the websites listed below.
Young children should not be given toys with small parts (such as magnets and "button" batteries, which can cause serious injury or death if ingested), as they are prone to putting objects in their mouths, increasing the danger of choking. If the piece is small enough to fit inside a toilet paper roll, it is not suitable for children under the age of three.
Toys with ropes and cables, as well as hot elements, should not be given.
Do NOT give crayons and markers unless they are labeled "nontoxic".
 For more information:
 Call Prevent Blindness America at 800-331-2020 or visit
 www.preventblindness.org/safe-toy-checklist
http://kidshealth.org/parent/firstaid_safe/home/safe_toys.html
www.nlm.nih.gov/medlineplus/ency/article/002473.htm
https://child-familyservices.org/december-is-national-safe-toys-and-gifts-month/
November is National Diabetes Awareness Month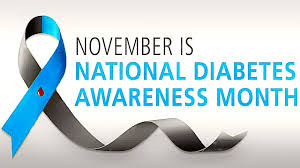 Out of every 5 diabetic patients in the U.S., 1 doesn't even know they have diabetes. That makes up more than 7 million people who don't know how this sneaky disease is causing intense internal damage. That's why National Diabetes Awareness Month is important.
Here are six conditions that pre-diabetic or diabetic patients are at risk of:
#1 Dry mouth – is caused by uncontrolled diabetes, which reduces saliva (spit) flow. Soreness, ulcers, infections, and tooth decay can all be caused by dry mouth.
#2 Gum inflammation (gingivitis) and periodontitis – Diabetes also causes blood vessels to thicken, in addition to decreasing white blood cells. The flow of nutrients to and waste products from bodily tissues, including the mouth, is slowed as a result. When this sequence of events occurs, the body's ability to fight infections is compromised. People with uncontrolled diabetes may encounter more frequent and severe gum disease since periodontal disease is a bacterial infection.
#3 Poor healing of oral tissues – People with uncontrolled diabetes have a harder time recuperating after oral surgery or other dental procedures because blood flow to the treatment site can be disrupted.
#4 Thrush – is a fungal infection of the mouth and tongue that affects people with diabetes who routinely take antibiotics to treat other diseases. The fungus flourishes in persons with uncontrolled diabetes who have high glucose levels in their saliva. Dentures can also cause fungal infections, especially if they are worn all of the time.
#5 Burning mouth and/or tongue – this occurs when there is a presence of thrush.
#6 Diabetes leads to gum diseases, and gum diseases destabilize blood sugar – High blood sugar often leads to weaker, infected gums accompanied by pain and a bad smell. Both the issues, i.e., high blood sugar and oral diseases are interconnected. Diabetes causes oral health problems, and oral health problems cause blood sugar issues.
In addition, smokers with diabetes are at a considerably higher risk — up to 20 times higher.
It's time to get together and raise awareness!
If you have painful or stinky gums, get in touch with your dentist asap. Most importantly, talk to your friends and family members and encourage them to take care of their oral health, plus never ignore diabetic symptoms that may lead to many severe health conditions.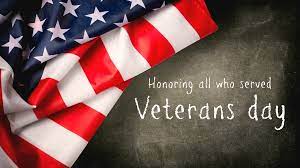 To our men and women in uniform, past, present, and future, God bless you and thank you.
World Mental Health Day 2021: Why Does It Matter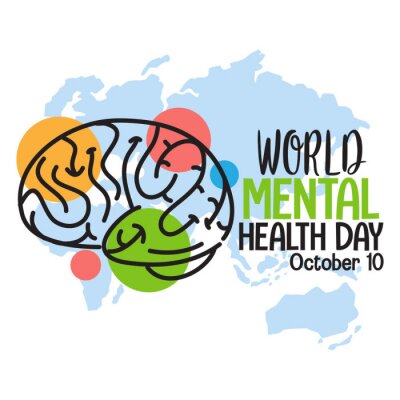 The phenomenon of mental health wasn't well-known in the past. But as we progressed in science and technology, we came to know mental health is real — and we can take measures to improve it.
In 2021, we need mental health awareness more than ever, mainly due to the effects of COVID-19. When the pandemic hit us hard at the end of 2019, our lives changed forever. No one had seen such a negative surge in health and employment before. Many people lost their precious lives; others lost their income sources.
Needless to say, we are still struggling to come out of the adverse effects of the pandemic — and World Mental Health Day 2021 is here to help. World Mental Health Day was first observed on the 10th of October in 1992, when the Deputy Secretary-General of the World Federation for Mental Health, Richard Hunter, came up with the idea of a day where people could share mental health resources.
Here are a few reasons why World Mental Health Day matters.
Mental health issues are rising
The number of people suffering from mental health disorders is increasing rapidly. Most of the people who suffer from mental health, are from disadvantaged and rural communities, who don't have access to mental therapy when they need it. This is where Telemedicine / Telehealth has a play. World Mental Health Day raises awareness about the matter and exposes people to the importance of mental health.
Sufferers often face discrimination
Those who suffer from mental health disorders often find it hard to share their emotional state with others. Even when they're working, they can't communicate their problems to the administration. As a result, they may face discrimination for performing underwhelmingly. World Mental Health Day helps the sufferers be more open about their mental state, and actively seek help when they need it.
COVID-19 is causing adverse effects
As mentioned earlier, the pandemic has been a serious threat to human lives in various aspects. Even though vaccines are out and the world is gradually returning to its "normal" state, we still haven't completely grown out of the problem. People are still facing issues due to lack of employment, which is causing stress and other mental health problems. World Mental Health Day will raise awareness about the importance of mental health, and encourage sufferers to look for help when they're on the verge of burnout.
The bottom line
World Mental Health Day will be observed on the 10th of October this year, just like it has been for the past 25+ years. It's a great opportunity for you to participate in raising awareness and develop ways to cope and keep yourself "mentally well".
Top 4 reasons why "peanuts" may be good for you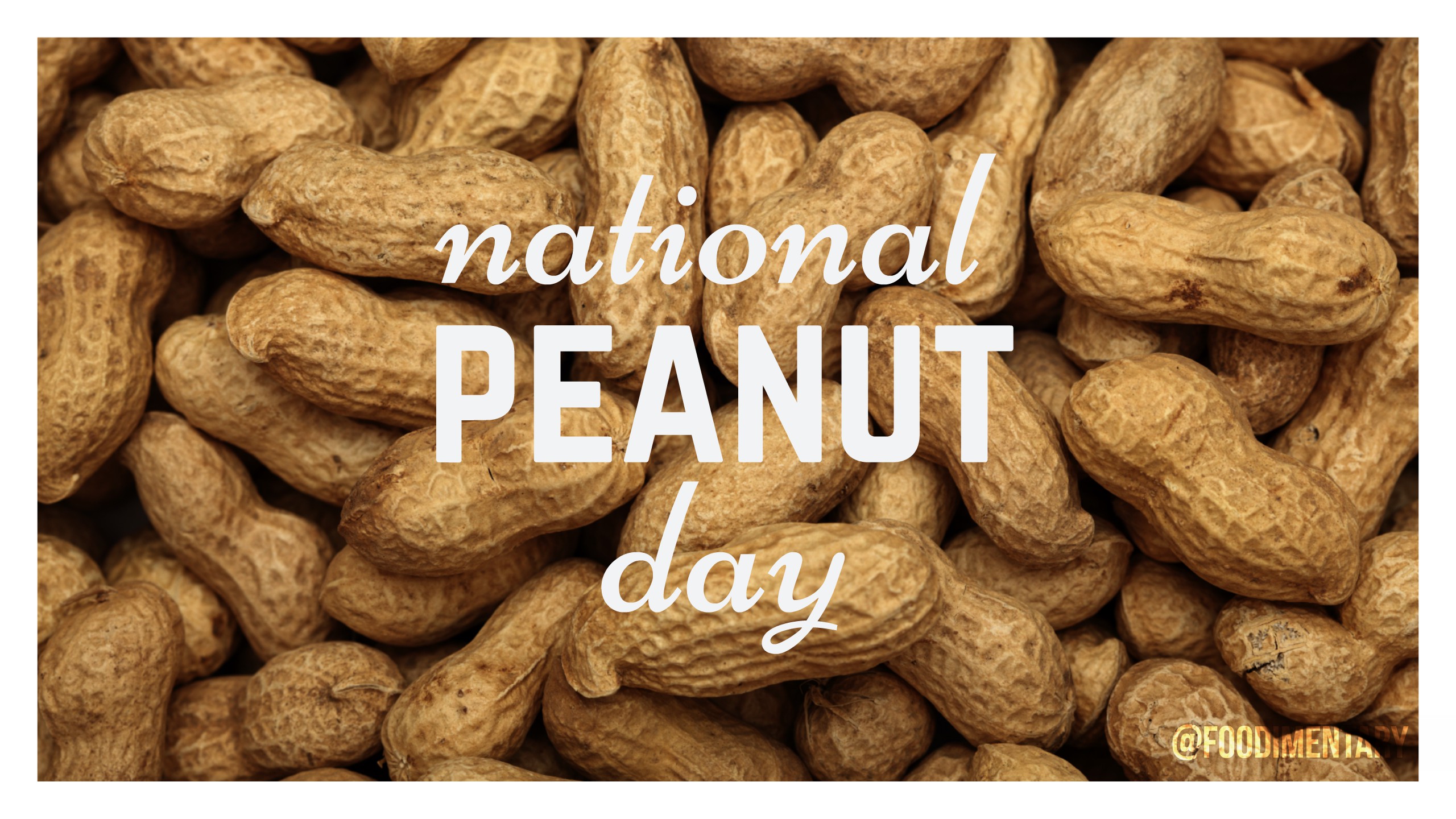 You may be thinking…how can consuming peanuts be a good thing? Well, here we unravel the benefits that peanuts have on the human body.
#1 Peanuts and Health Benefits
Most people believe that peanuts do not have any nutritional value like almonds or walnuts. However, most people do not know that consuming peanuts can provide the same health benefits as other expensive nuts.
 #2 Peanuts can help with weight loss
Peanuts fall under high protein food items. Food with protein makes you feel full while involving fewer calories. Including a moderate number of peanuts in your diet plan can help you not gain weight fast.
#3 Peanuts = healthier heart
These nuts are beneficial as they help prevent heart diseases. Consuming peanuts can lower down cholesterol levels and reduce the risk of heart strokes.
#4 Increase your fiber intake
Peanuts are a great source of dietary fiber. If you consume 100 grams of peanuts, you are ingesting 8.5 grams of fiber in your body. Health instructors suggest 34 grams of fiber intake for males and 28 grams for females.
 What all these things tell us is that peanuts are a healthy nutrient that can help lower the chances of obesity, stroke, diabetes, etc., leading to a longer and happier life.
EACH AND EVERY PERSON WHO WORKS HARD, DESERVES A BREAK TODAY.
HAPPY LABOR DAY TO ALL!
GASTROPARESIS

(GP) AWARENESS MONTH
Gastric motility disorders are gastrointestinal conditions that affect the body's ability to digest food normally. A number of conditions fall into this category, including gastroparesis.
Gastroparesis literally means paralyzed stomach. It is one of the most severe and complicated gastric motility disorders. Gastroparesis can be caused by a number of factors and is commonly seen in the diabetic population; however, often the cause is unknown. It is more prominent among females than males.
Approximately 1 in 25 Americans, including children, suffers from gastroparesis. In some instances, it appears for a brief time and goes away on its own or improves with treatment. Many cases are refractory and do not respond well to treatment.
Gastroparesis is complicated to treat and treatment options are limited. There are few medications available, mostly geared towards symptom control rather than dealing with the underlying problem. For this reason, they are often ineffective.
Additional treatment options include diet changes, certain surgical procedures and, in severe cases, nutritional support through feeding tubes or IV nutrition.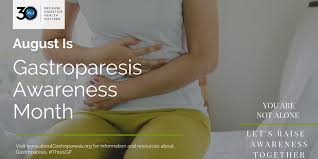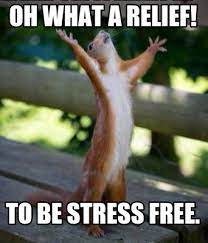 "Run, do some yoga, punch a bag at the gym," advises Charles Goodstein, MD, clinical professor of psychiatry at New York University School of Medicine in New York City and president of the Psychoanalytic Association of New York. Exercise is a way to manage stress that doesn't have to add to your financial woes. For example, a 20-minute walk or jog around your block can yield up to 12 hours of improved mood. The main thing is to find a physical activity that you enjoy, whether it's dancing or fly fishing.
Spending time with friends and family who give you a sense of belonging, purpose, and fun may provide all the stress relief you need.
Dedicating a period of time every day to write about a situation that is bothering you may reduce tension and give you stress relief for the rest of the day. Keeping a journal can also help you solve problems or find positive angles amongst the stressors.
Laughter really is the best medicine. It is proven to lower tension, and at the same time, improves blood flow and the health of your heart. Rent a funny movie or hang out with that wannabe-comedian pal, and forget about your worries for a while.
Take care of yourself. When tension spikes, it can be tempting to put yourself last — but prioritizing healthy eating, physical activity, relationships, and sleep is necessary if you want to avoid making your stress worse.
Get some fresh air. If you are cooped up inside all day, take a few minutes to get outside and see the sun. A little time in the great outdoors can improve your mood and help you relax.
Be kind to yourself. Think about positive affirmations daily. Thinking negative thoughts only makes you feel bad and will increase stress. Tell yourself you are doing a good job, and believe it!
Practice deep breathing and meditation exercises daily, and when you feel tension rising.
Be thankful. Showing thanks for your family, friends, and loved ones and being thankful for the positive aspects of your life has a calming affect. Not only does it give you perspective, it makes other people feel good, too.
Make a change. Sometimes the best way to obtain stress relief is to remove your source of tension. "For example, if you are in a job working at a certain pace in an environment that is objectively painful because of your boss, coworkers, and so on, and you're doing it because you can earn 10 percent more money than doing something else, you could calculate that you might be better off doing something else," says Dr. Goodstein.